We Find What You Need Fast
As a partner you have access to tap in and out of the resources that we hold within the ecosystem that we have here at SheFan Pro with no sourcing fee attached.
The SheFan-index
Shefan Pro is a fully rounded blockchain ecosystem of trusted partners, a global talent pool .
Need an introduction ?
1. Contact our team Here
2. We find what you need FREE and FAST
Become a trusted partner giving you access to all resources and capabilities as a trusted partner you'll enjoy the benefits of free sourcing and sharing capabilities, instantly scaling enterprise. Through introductions and integrating transformative, critical solutions with technical expertise and creating bespoke packages for you and your business needs. We take the fuss out of networking, come to us, your one stop blockchain shop , the one and only SheFan Index
Get In Touch To Discuss Your Needs
Get in touch via email or phone to discuss your developer needs for your project.
We'll source the most suited developer to your project.
We'll make arrangements to introduce you with the developer ready to kick start your project.
Problems
Searching for resource can be time consuming expensive, frustrating going from one company to another and then to another.
At SheFan Pro we offer this all within our fully rounded ecosystem.
SOLUTIONS
We have 40000+ developers globally . We specialise in making introductions designed to make your life easier and save you money.
Marketing teams
Investors
Legal
Project Management
Community Management
PR
Mentoring
Certified Education
Blockchain Development for all industries
Workplace staff wellbeing initiative for HR/Corporate
OUR MISSION
SheFanPro promotes women in Blockchain while providing a means for people and companies to find and share capabilities, knowledge, education and services related to blockchain initiatives.
Quite often what feels like complex situations don't always require complex solutions SheFan Pro is here to simplify the process and deliver to you on time in a flexible meaningful way. Saving time money and resource – we're here to make your life easier

Helping communities and companies grow easily.
Become our partner
Shefan Pro will showcase our partners logo on our website and will actively support and promote our partners at no cost.
A fully rounded blockchain ecosystem built and sustained on relationships through our trusted partners globally.
About our company
Shefan Pro Ltd boasts world class partners globally
SheFan Pro offers you the opportunity to tap into all our partners resources making your growth journey a comfortable
one, saving valuable time and money .With bespoke plans, budgets and timely response there really are no limits and with access to 40000+ trusted developers spanning 22 countries globally, we have all you need from A-Z within the blockchain ecosystem.
Shelle Fantastic
Founder and CEO
Founder of SheFan Pro- thought leader- showing the world when we come together we are stronger.
Empowering "the girl next door" to navigate the world of blockchain and cryptocurrency as safely as possible through education, collaboration and empowerment.
It's never too late!
Joanne Brooks
Chief Operating Officer (COO)
I believe in empowering women globally to get the acknowledgement for the work they do in the Blockchain space.
I am here to promote empowerment for women globally through education.
Andrea Sait
Chief Strategy Officer (CSO)
Philippa Scobie
Chief Financial Officer (CFO)
OUR SUPER TEAM
Dr. Sindhu Bhaskar
Chief Advisor
Dr. Jamilah Merrick
Empowered Women in Blockchains Ambassador
Saumya Om
Education consultant
Elliot
Rayne
Managing Director of
Crypto Developers
Limited
RAJ A. KAPOOR
Founder India
Blockchain Alliance
Achia
Nila
Founder of Women
in Digital
Yogesh Kochhar
Founder of
YourOneLife
Adaeze Amaka
Community
Advisor
LUKE BRACKLEY
Consultant
James Tarling
CEO of Coindor
Alan Browne
Consultant
SOME OF OUR PARTNERS AND CLIENTS INCLUDE:
"I was lucky to have Shelle as my mentor. Her warm and friendly personality meant I felt comfortable asking her questions without feeling judged or nervous. She gave invaluable advice that I incorporated into my personal as well as professional life and has had a positive impact on my overall self-esteem and confidence and for that I cannot thank her enough."
"Great and transparent support from Shelle, the support was quick and able to help me meet my specific needs"
"I was introduced to Shelle via a mentoring scheme within a global social enterprise network focused on empowering, enabling, educating and upskilling women and minority groups into entrepreneurship, tech and being part of a leadership community.
I am very glad our paths crossed as Shelle was not only an excellent mentor and coach but has become a lovely friend. She was always willing to share skills, knowledge, and her expertise. We shared interests in being founders of start-ups, female leadership, healthcare and tech.
She is a positive role model for female leaders leading their own business and exhibits great enthusiasm in the field. She values ongoing learning and growth. I will continue telling Shelle about my progress with my Charity (https://www.healthpioneerscharity.com/) which aims to reduce health and education inequalities amongst ethnic minorities in socio-economic deprived areas."
Marketing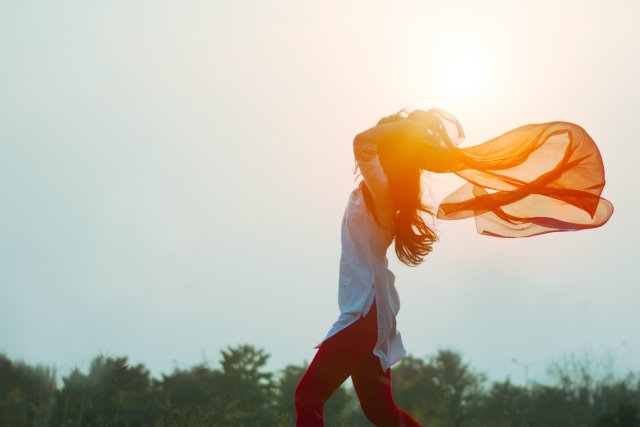 Blockchain Development
Coaching and Wellbeing
Project
Management