SheFan Pro Group " Your One-Stop-Shop for Business Success and Empowering Women in Blockchain"
Welcome to SheFan Pro Group! We are thrilled to have you on board with us. Our platform is designed to provide you with everything you need to scale up your business and achieve your goals with ease.
At SheFan-Index, you'll have access to a wide range of tools and resources to help you manage projects, market your business, develop new ideas, investment pool and recruit top talent. Our global reach and trusted partners ensure that you have access to the best resources available.
Our team of experts is committed to providing personalized support and ensuring that our platform is continually evolving to meet the changing needs of businesses. We're dedicated to your success and will work with you every step of the way to help you achieve your goals.
We're also excited to introduce you to EWB, a community that empowers women in the world of blockchains. Through EWB, we provide a safe space for women to network, learn, and grow both personally and professionally through online and face-to-face events. We're committed to helping women in the blockchain industry achieve tangible outcomes that will help them grow their careers or businesses.
In addition to our commitment to empowering women in the blockchain industry through EWB, our community of over 140k is dedicated to providing resources and support to help individuals achieve their personal and professional goals. We understand the importance of mental wellbeing in achieving success, which is why we prioritize it in our community.
Thank you for choosing SheFan Pro Group. We look forward to helping you achieve success!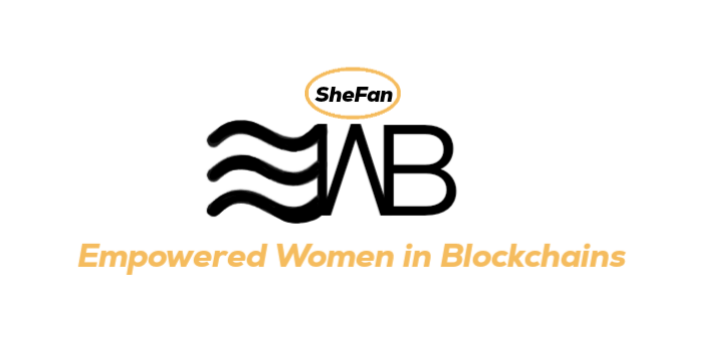 EWB Empowers Women in the Blockchain Industry for Successful Career and Business Growth
Breaking Barriers in Blockchain
EWB, the community that empowers women in the world of blockchains. Our mission is to provide a safe space for women to network, learn, and grow both personally and professionally through online and face-to-face events.
At EWB, we understand that building a successful career or business in the blockchain industry can be challenging, especially for women who are underrepresented in this field. That's why we offer tangible outcomes that will help you grow your career or business.
Accelerate Your Business Growth with SheFan-Index, your go-to platform for all your business needs.
We pride ourselves on finding what you need fast, saving you time, money, and resources. Our platform provides the opportunity to scale up and achieve your business goals quickly and efficiently.
At SheFan-index, we understand that businesses need to stay ahead of the curve to succeed in today's competitive market. That's why we offer a comprehensive suite of tools and resources to help businesses achieve their objectives in project management, marketing, development, investment pool, and recruitment.
How can we help you?​
by Shelle Fantastic – Founder CEO
LIMITED SPACES –
Coaching/ consulting
Offering in entrepreneurship and mental well-being
Blockchain Development
Project
Management
Marketing
By Philippa Scobie
A guide to implementing Profit First into your business!
Global Translation Services
Events Management
18th March
Grow your Network with SheFan Pro
Some of our Partners and Clients
What Our Clients Have Said About Us
"Great and transparent support from Shelle, the support was quick and able to help me meet my specific needs"
"I was introduced to Shelle via a mentoring scheme within a global social enterprise network focused on empowering, enabling, educating and upskilling women and minority groups into entrepreneurship, tech and being part of a leadership community.
I am very glad our paths crossed as Shelle was not only an excellent mentor and coach but has become a lovely friend. She was always willing to share skills, knowledge, and her expertise. We shared interests in being founders of start-ups, female leadership, healthcare and tech.
She is a positive role model for female leaders leading their own business and exhibits great enthusiasm in the field. She values ongoing learning and growth. I will continue telling Shelle about my progress with my Charity (https://www.healthpioneerscharity.com/) which aims to reduce health and education inequalities amongst ethnic minorities in socio-economic deprived areas."
"I was lucky to have Shelle as my mentor. Her warm and friendly personality meant I felt comfortable asking her questions without feeling judged or nervous. She gave invaluable advice that I incorporated into my personal as well as professional life and has had a positive impact on my overall self-esteem and confidence and for that I cannot thank her enough."
Instant Think Co-Founder | The Midlife Revolution Specialist | Leadership | Change | Transformation | Facilitation | Wellbeing | Mental Health | Brainz Magazine Executive Contributor June 8, 2023, Nina worked with Shelle but they were at different companies
Shelle truly personifies the essence of the famous Audrey Hepburn quote 'As you grow older, you will discover that you have two hands, one for helping yourself, the other for helping others'.
Shelle's professional prowess is nothing short of remarkable. Her formidable skills, seasoned expertise, and a keen sense of competence are plainly visible in all her endeavours. Yet, these traits only tell part of her story. What truly sets Shelle apart is her innate ability to bring about transformative success while guiding those around her on that same journey.
She does not simply lead; she uplifts, empowers, and inspires. She has this unique ability to combine her professional accomplishments with a profound commitment to nurturing the growth of others. Her genuine care for those she works with, coupled with her boundless energy, is both engaging and contagious.
Yet, her influence extends beyond her professional sphere. Shelle is an extraordinary example of how to be a wonderful human being. Her generosity of spirit and innate kindness, showcased in every interaction, make her a true inspiration. She exemplifies the philosophy that success is not merely about personal achievements, but also about the impact we make on the lives of others.
In a world where everyone is busy chasing their own goals, Shelle stands out as a beacon of empathy and altruism. She is a testament to the idea that we can indeed excel in our professional life while simultaneously elevating others.
People, Culture & DEI Strategist, Seasoned Senior Executive, Management & ESG Advisor, Serial Entrepreneur, India Market Entry & Web3 Enthusiast. Speaker, Writer, Author, TV Shows & Short Film Producer.
June 5, 2023, Dr.Bindu Sivasankaran was Shelle's client
Shelle brings in tremendous value and insights to the table. With substantial knowledge about entrepreneurship, investment world, web3 and technology, she's committed to the success of people associated. Inclusion, ambition, passion together with endurance invariably is a great recipe for success.